Hugh C. McBride is an award-winning writer, editor, and photographer with a strong background in education, professional communication, public relations, and content marketing.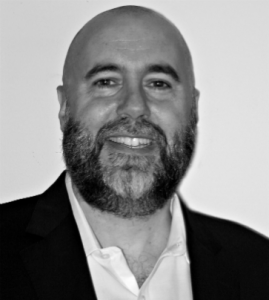 He's also someone who doesn't enjoy writing about himself in the third person, so he's going to stop doing that now.
After spending a few years teaching in Ohio & Pennsylvania, I moved to Stuttgart, Germany, to serve a civilian public affairs employee for the U.S. Department of Defense.
In 2007, I relocated to California, where I began a career in content marketing with a focus on behavioral healthcare.
If there's been one constant in my various professional endeavors, it's that they've all placed a premium on presenting information to people in the means that is most likely to engage, inform, and empower them.
Whether teaching high school sophomores to appreciate the power of a well crafted noun clause or helping families in crisis find the right treatment for their loved one, my objective has always been to connect people with the information they need.
When I do my job right (and please know that I don't stop working until I've done my job right), that connection is both meaningful and motivational, expanding recipients' understanding and equipping them to take informed action.
For more information about me, please review my resume (in HTML or .pdf version), read samples of my work, or contact me at your convenience.