I've been writing professionally since 2001 (we'll leave my "unprofessional" literary endeavors for another page at another time).
This page includes a few examples to give you a sense of my writing style in various formats for a variety of audiences. I'm happy to provide other examples as needed — so if you're looking for something specific, please don't hesitate to drop me a line.
Articles
---
The articles in this section were written while I was working in public affairs for the U.S. Army in Stuttgart, Germany. The articles were either published in The Citizen (our community newspaper) or syndicated for global use via the Army News Service. 
FEATURE: WW II vet's return to Normandy one of reflection, reverence
James Eudy hasn't seen Saving Private Ryan, nor does he plan to. "I don't need to see someone else's interpretation of combat," said the 85-year-old World War II veteran. "I've seen enough of that." Read the complete article.
FEATURE: Liberators Always Welcome in St. Mere-Eglise
In a world of uncertainty, one constant remains sacrosanct: Ste. Mere-Eglise loves its liberators. Six decades after the D-Day invasion started in the pre-dawn skies over this small village near the Normandy coast of France, tens of thousands of celebrators packed the narrow streets of Ste. Mere-Eglise to commemorate the onset of Operation Overlord and to once again thank the men who rid the region of its Nazi occupiers. Read the complete article.
TRAVEL: Following History's Footprints in Edinbugh, Scotland
How can you not love a city that dedicates a museum to writers and builds a monument to a dog? I didn't travel to Edinburgh because of the Writer's Museum or the statue of Greyfriars Bobby, but these two "discoveries," I learned, were completely in keeping with the character of a city that celebrates its culture and cultivates a sense of the sublime. Read the complete article.
TRAVEL: Rome Endures, Entices: Walk though history in Italy's Eternal City
You know you're in the middle of a memorable vacation when your afternoon includes an accidental audience with the pope. Technically, "audience with the pope" may be too intimate of a description … but the experience was merely one example of the many splendors and surprises that await one in Rome. Read the complete article.
PERSONAL ESSAY: Because Today Matters
Like every other pet owner, I know that lurking in my future is a day of searing absence. But the pain of this knowledge is tempered by sharing my days with one who, though he may not be aware of his fate, nonetheless lives every day with the joy and passion we all say we would "if this were my last day on earth." Read the complete essay.
COMMENTARY: Ode to Jack: A Loser & Quitter Unlike Any Other
Over the course of Jack Nicklaus's 44-year professional career – and especially in the run-up to his July 14 retirement – hundreds of writers scribbled thousands of words in an attempt to capture the essence of what made "The Golden Bear" one of the all-time greats. I think I can do it in two: loser and quitter. Read the complete article.
Content Marketing
---
The content in this section was developed for websites and landing pages within the CRC Health Group network. The purposes of this content were to address issues of significance to potential clients or family member of potential clients and to promote CRC-affiliated programs.
Dying to Fit In: When School Stresses Trigger Eating Disorders
As young people across the country return to the classroom, many high school and college students may experience back-to-school stressors that lead to unhealthy, and in some cases life-threatening, weight losses. Read the complete article.
Equine Therapy: How Horses Help Troubled Teens Build Better Lives
Some therapists guide their patients through structured processes in clinical environments, while others engage clients in more casual conversations in settings that range from home offices to wilderness trails. A third type prefers to hang around stables while their clients groom and feed them. Read the complete article.
Compulsive Gamblers at Increased Risk as March Madness Approaches
For compulsive gamblers, external pressures may be at their greatest during the first three months of the year, starting with the college football bowl games, progressing through the final rounds of the NFL playoffs and Super Bowl, and culminating in the two-week hoops-fest that is officially known as the NCAA Men's Basketball Tournament. Read the complete article.
The Role of the Family in Addiction & Recovery
Addiction is a family disease, and understanding how this disease can impact and be affected by the actions of others can significantly improve your chances of making the best decisions for yourself and for your addicted family member. Read the complete article.
Ebooks
---
Here are four ebooks that I wrote, designed, and/or edited. These books were created in support of CRC Health Group's content marketing program. Please click on any of the titles or thumbnails to access complete versions of the books (in pdf format – will open in new browser tab).
The Aspen Guide to Wilderness Therapy: A parent-focused ebook designed to explain the basic practices and philosophies of wilderness therapy, while also dispelling myths about what happens at quality programs.
Talking to Your Child About Weight: Developed for professionals (doctors, therapists, etc.) to provide to clients who are concerned about their child's weight buy not sure how to broach the topic in a supportive and productive manner.
The Parent's Guide to a Happy & Healthy Holiday Season: Tips on stress management, conflict resolution, healthy eating, and other issues that can make the difference between a happy holiday and a disastrous experience.
An Introduction to Mood Disorders & Treatment Options: Created for individuals and family members who whose lives have been impacted by a mood disorder. Includes information about conditions and treatment options.
Infographics
---
I recently started dabbling in the world of infographic creation (I'm not what's known as an "early adapter"). These were created in support of both email marketing and social media outreach initiatives. Please click on any of the titles or thumbnails to open the full infographic in a new tab.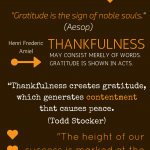 The Power of Gratitude: Created for Sierra Tucson, a residential rehab facility in Tucson, AZ. This infographic was featured in an email campaign that addressed the role of gratitude in the recovery process.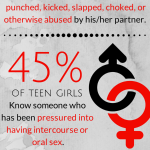 Teens, Relationships, & Violence: Created for SUWS of the Carolinas, a therapeutic wilderness program in Old Fort, NC, to educate parents about the prevalence of teen relationship violence.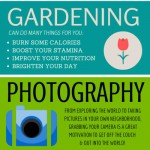 Get Active, Stay Active: Created for Structure House, a residential weight loss program in Durham, NC. This infographic was part of a campaign to promote healthy activity among previously sedentary individuals.